From Apple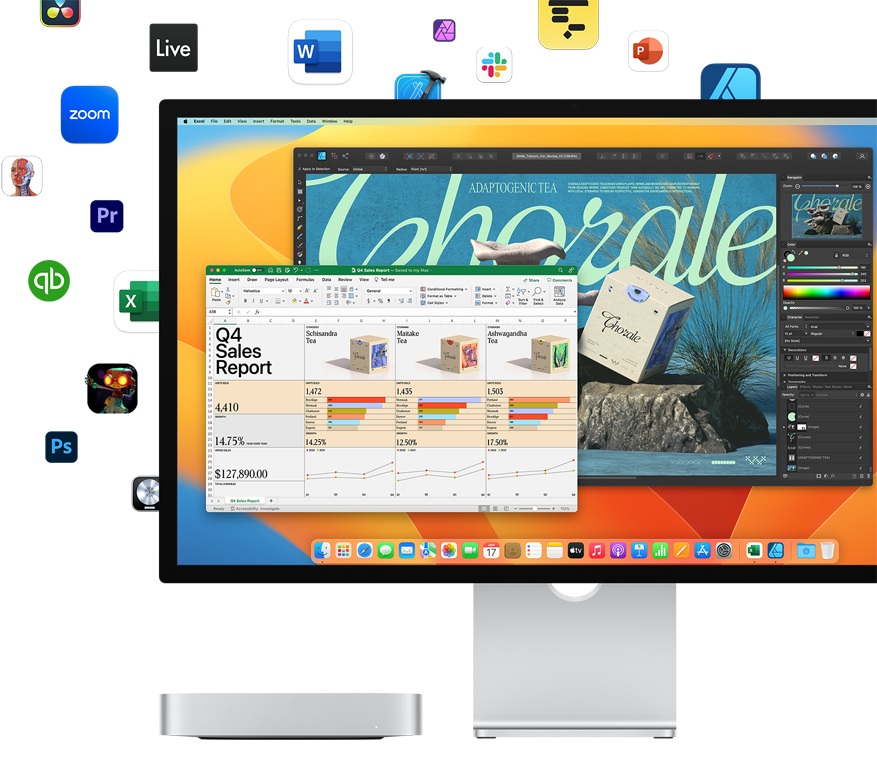 More muscle.
More hustle.
Mac mini with M2 packs the speed you need to get more done faster. And M2 Pro takes it to a whole new level — bringing a pro chip to Mac mini for the first time. Add to that a versatile array of ports and you've got a desktop ready to flex in any setup, no matter which chip you choose.
Mini does that.
With macOS Ventura, your go‑to apps run lightning fast on Mac mini — from Microsoft 365 to Adobe Creative Cloud to Zoom. And over 15,000 apps and plug-ins are optimized for M2 and M2 Pro. Organize your apps and windows with Stage Manager, so you can stay focused while seamlessly moving between tasks. Dive into a multiplayer gaming session with SharePlay. Or start a to‑do list on your iPhone and pick it up on your Mac mini without missing a beat.
Fast SSD storage
Mac mini comes with all-flash storage — up to a whopping 8TB SSD for all your photo and video libraries, files, and apps.8 That's up to four times as much as the previous generation.
Versatility
All systems go.
Connectivity
Take it all in.
Accessories
Deck out your desk.